Dodge Grand Caravan Features
Plenty of storage space, comfortable seating, and an affordable price are just a few reasons why people love the Dodge Grand Caravan. Families looking for an easy-to-handle, smooth-driving car or drivers looking for a spacious vehicle will find everything they need and more in this user-friendly vehicle.
Common Dodge Grand Caravan Features*
Fuel Economy: 17.0/25.0 MPG City/Hwy
Body: Van
Seating: 7 Seats
Transmission: Multi-Speed Automatic
Drivetrain: Front-Wheel
Engine: 3.6L V-6 Cylinder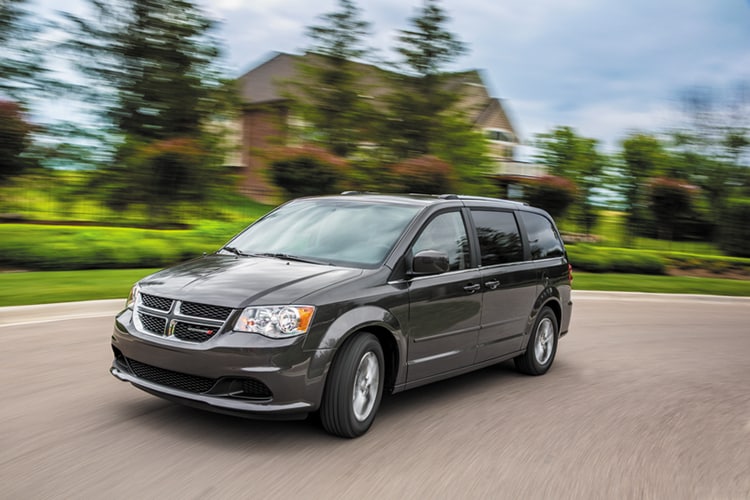 Some Dodge Grand Caravans Also Have*
Trims: GT, SXT
3rd Row Seating
Auto-Dimming Rearview Mirror
9-Speaker Audio System
Remote Keyless Entry
Heated Front Seats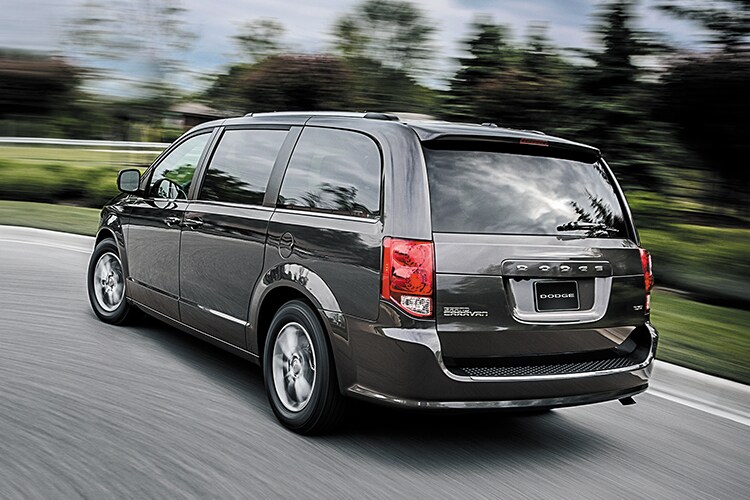 *Vehicle features are not guaranteed and may change with vehicle model-year. Manufacturer data, vehicle features and options are provided to Avis Car Sales by third parties for informational purposes only based on available data. Check the vehicle for actual features and options..
---
Other Notable Traits of a Dodge Grand Caravan

---
Roomy Interior: The Dodge Grand Caravan features Stow 'n Go seating, where the second and third row seats fold directly into the floor at the press of a button. There's plenty of room for large cargo but still a lot of space for passengers. 

Convenient: Automatic temperature control, a built-in entertainment system, appropriate feedback from the steering wheel, and accessible controls are just a few of the convenient features that can come with your vehicle.

Intuitive: Some Grand Caravans boast intuitive features like voice control, navigation, and a large touch-screen display. Both you and your passengers will be amazed at how comprehensive the entertainment system is.

Shop for a Dodge Grand Caravan
If you're looking for a minivan that's spacious, comfortable, and affordable, the Dodge Grand Caravan is the perfect choice. Plenty of storage compartments; plush, supportive seats; and bluetooth connectivity are all included. To view used Dodge Grand Caravans for sale, visit the Avis Car Sales Inventory.

Great for:
Storage space
Individuals on a budget
Large families or groups
User-friendly controls
Easy handling
Browse Dodge Grand Caravan Models In My Area
---
Common Questions About the Dodge Grand Caravan

---
How many miles will a Dodge Grand Caravan last?
With proper maintenance and care, many Dodge Grand Caravans for sale can last many miles. Proper maintenance includes getting frequent oil changes, having fluids flushed and replaced, and replacing shock absorbers. Failure to maintain your vehicle can shorten the car's lifespan.
How much can a Grand Caravan tow?
The Dodge Grand Caravan has a V-6 engine that has 283 horsepower. While the towing capacity is dependent on a few factors-including number of passengers and type of luggage-most Grand Caravans can tow up to a maximum of 3,600 pounds. All trims of these vehicles have towing capabilities, so for individuals looking to tow, the Grand Caravan is a great choice. You can even choose between three types of tow packages-Class I, II, or III- allowing you to find the perfect package for your needs.
How big is the cargo area of a Grand Caravan?
The Stow 'n Go seats provide plenty of additional storage room if needed. Behind the third row of seats, there's about 31.1 cubic feet of space, with 78.9 cubic feet behind the second row. With both seats folded, there's about 140.3 cubic feet of space available. These spacious storage areas can be accessed without removing the seats, making it easier for passengers to get to their belongings. Plus, a large, flat cargo area makes it perfect for hauling bulky or heavy loads. Take a look at a Grand Caravan for sale near you at Avis Car Sales.
Shop Models Similar to the Dodge Grand Caravan:
*Due to a constantly changing inventory we cannot guarantee that each similar model will have vehicles in stock. Check back often to see our regularly updated inventory.