Dodge Journey Features
The Dodge Journey is a versatile, spacious crossover SUV that can comfortably sit up to seven passengers. With rear seats that can be arranged to fit more people or cargo, the Journey is easily customizable to fit your exact needs. If you're looking to buy, browse used Dodge Journeys for sale at Avis Car Sales today.
Common Dodge Journey Features*
Body: SUV
Seating: 7 Seats
Transmission: Multi-Speed Automatic
Drivetrain: All-Wheel Drive or Front-Wheel Drive
Engine: 3.6L V-6 Cylinder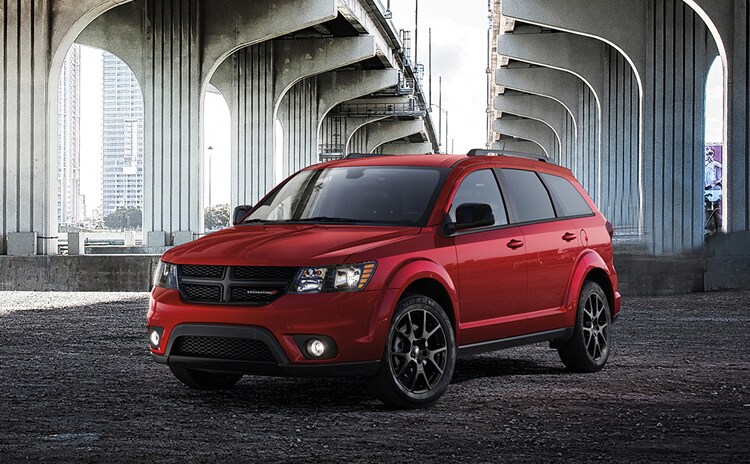 Some Dodge Journeys Also Have*
Trims: Crossroad, GT
Fuel Economy:

2019 GT: 16.0/24.0 MPG City/Hwy
2019 Crossroad: 19.0/25.0 MPG City/Hwy

Heated Steering Wheel
LCD Monitor
3rd Row Seating
Speed Sensitive Wipers
Brake Assist
7-Speaker Audio System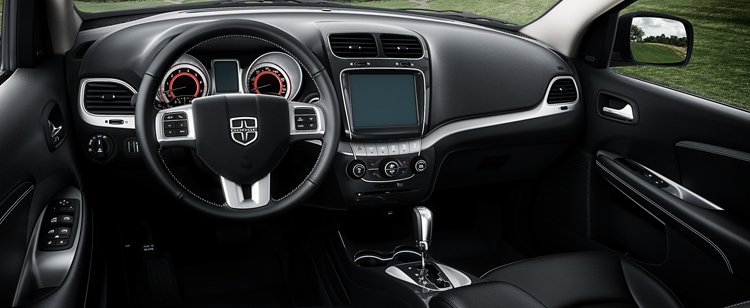 *Vehicle features are not guaranteed and may change with vehicle model-year. Manufacturer vehicle features and options are provided to Avis Car Sales by third parties for informational purposes only based on available data. Check the vehicle for actual features and options.
---
Other Notable Traits of a Dodge Journey

---
Powerful: The Dodge Journey features an impressive V-6 engine that produces 283 horsepower, giving you a smooth ride. The vehicle won't get bogged down even with heavy loads or a lot of passengers.

Spacious: One of the biggest benefits of the Dodge Journey is its roomy cabin. With three rows of seats, it can easily seat seven passengers without sacrificing cargo space. Both the second and third row seats can be folded down for additional storage space as well.

Safe: A large vehicle needs to be safe, and the Journey is no exception. This vehicle has a variety of safety and security features that will protect you and your passengers. Side, knee, and front airbags, stability control, a rearview backup camera, and a responsive alarm, are just a few features that you may find in a Dodge Journey.

Shop for a Dodge Journey
The Dodge Journey's safety features, modern infotainment systems, large storage, and comfortable seating are just a few reasons why drivers find it appealing. For an easy car-buying process, shop Dodge Journeys for sale at Avis Car Sales on our inventory page.

Great for:
Towing heavy loads
Safety and reliability
Avid outdoorsmen and sportsmen
Large families
Budget-conscious people
Browse Dodge Journey Models In My Area
---
Common Questions About the Dodge Journey

---
Is the Dodge Journey a good car?
As one of the more affordable SUVs on the market, the Dodge Journey is significantly cheaper than most SUVs. It's a great fit for individuals on a budget. In addition to its affordability, its powerful engine; smooth, precise shifting; modern infotainment system; and spacious storage options make it a reliable vehicle for all drivers.
Is a Dodge Journey a van?
No, the Dodge Journey is a crossover. These vehicles have the same framework as a van but have the capabilities of an SUV. The Dodge Journey features the seating capabilities of a van but the towing capabilities and power of an SUV.
Does a Dodge Journey have 3rd row seating?
Yes, the Journey features three rows of seating, comfortably sitting up to seven people. All three rows of seating have enough legroom to ensure passenger comfort. The Dodge Journey also features LATCH connectors on both outboard seats and a tether anchor in the middle for car seats. Some Journey trims even have stylish leather and adjustable, heated front seats.

Shop Models Similar to the Dodge Journey:
*Due to a constantly changing inventory we cannot guarantee that each similar model will have vehicles in stock. Check back often to see our regularly updated inventory.