Ford Escape Features
Seeking a Ford Escape for sale? If so, you're in the market for a reliable compact crossover known for its versatility and industry-pushing hybrid option. This vehicle has a roomy interior, great performance on the road, easy handling and steering, and good safety ratings.
Common Ford Escape Features*
Body: SUV-Compact Crossover
Seating: 5 seats
Automatic temperature control
Emergency communication system
Wireless phone connectivity
Backup camera
Split-folding rear seat
Remote keyless entry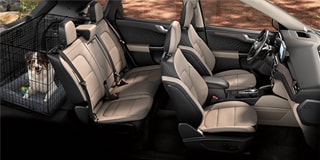 Some Ford Escape Also Have*
Front dual-zone A/C
Heated front seats
Auto high-beam headlights
Speed sensitive wipers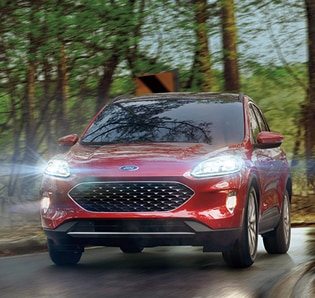 2019 Ford Escape SE
2019 Fuel economy: 22/28 MPG City/Hwy
6-speed automatic transmission
Drivetrain: front-wheel or four-wheel drive
Engine: 2.0L I-4 cyl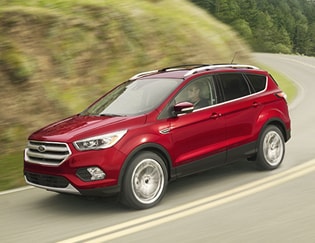 2020 Ford Escape SE
Fuel economy: 27/33 MPG City/Hwy
8-speed automatic transmission
Drivetrain: front-wheel
Engine: 1.5L I-3 cyl
Lane departure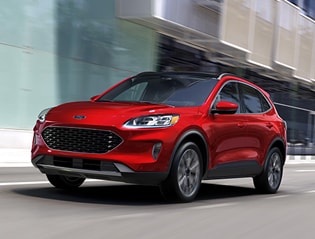 *Vehicle features are not guaranteed and may change with vehicle model-year. Manufacturer data, vehicle features and options are provided to Avis Car Sales by third parties for informational purposes only based on available data. Check the vehicle for actual features and options.
---
Other Notable Traits of a Ford Escape
---
Legroom: Whether you're taking a trip to the grocery store or are out on a long road trip, it's always nice to have room to stretch your legs. Fortunately, the Ford Escape delivers with plenty of legroom, no matter where you're sitting in the vehicle.

Climate: Climate control is another important feature that adds to the comfort and enjoyment of any drive in a Ford Escape. It's easy to control the temperature throughout the vehicle in this roomy crossover.

Safety: The Ford Escape is designed with an emphasis on safety. You may find an abundance of driver aids to keep you and your loved ones safe on the road, such as blind-spot information, cross-traffic alerts, and pre-collision assist- depending on the model year.

Shop for a Ford Escape
The Ford Escape is a comfortable crossover that's easy to handle and has plenty of room to spread out. User-friendly controls and safety features enhance any drive, near or far. Find a used Ford Escape for sale when you check out the Avis Car Sales inventory.

Great for:
Driving with kids
City driving
Some light off-roading
Driving to work
Everyday errands
Road trips
Browse Ford Escape Models In My Area
---
Common Questions About the Ford Escape

---
Is a Ford Escape a good car?
Yes, the Ford Escape is a great car for those wanting a compact crossover SUV. It's known for offering a smooth ride, ample power, and out-performing many competitors when it comes to smooth and easy handling. The Escape also stands out for its driver assistance features and a hybrid option.
Where is the Ford Escape made?
All trim levels of the Ford Escape are assembled in the USA, at the Louisville Assembly Plant in Louisville, Kentucky. This includes the S, SE, SE Sport, SEL, and Titanium Ford Escape. Ford has manufacturing plants all around the world, so the engine and some other parts of the Ford Escape are made in other countries such as Spain and the UK.
How much is a Ford Escape?
Ford Escape pricing is based on year, trim variation, condition, mileage, and more. Find out current pricing on a wide range of trims and find a used Ford Escape for sale by checking out Avis Car Sales inventory. You can compare options, view details, and even book a test drive.
Shop Models Similar to the Ford Escape:
*Due to a constantly changing inventory we cannot guarantee that each similar model will have vehicles in stock. Check back often to see our regularly updated inventory.