Ford Ranger Features
The Ford Ranger is a reliable midsize pickup truck that's efficient, easy to park, and can handle any road. You'll love the drivability, a smooth ride in the city, and be thrilled with the off-roading capability when you head out on rugged roads.
Fuel economy: 20/24 MPG City/Hwy
Body: Truck SuperCrew
Seating: 5 seats
Transmission: 10-speed Automatic
Drivetrain: 4WD
Engine: 2.3L I-4 cylinders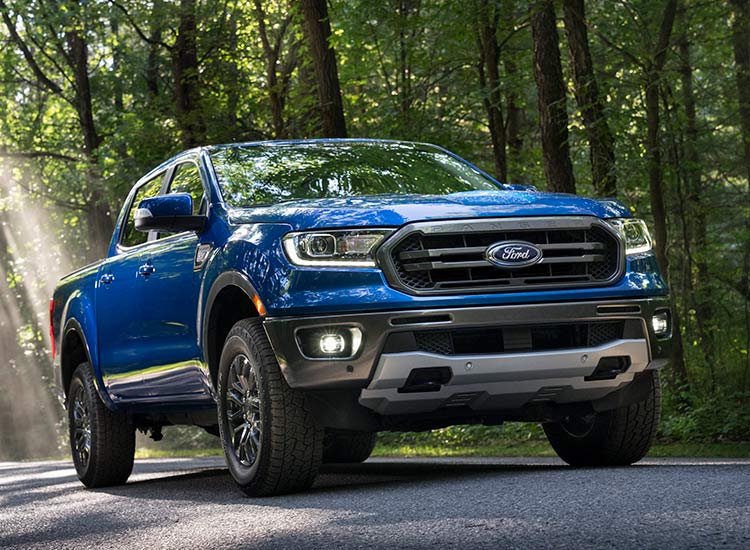 Emergency communication system
Wireless phone connectivity
Backup camera
Steering wheel mounted audio controls
Fully automatic headlights
Trailer sway control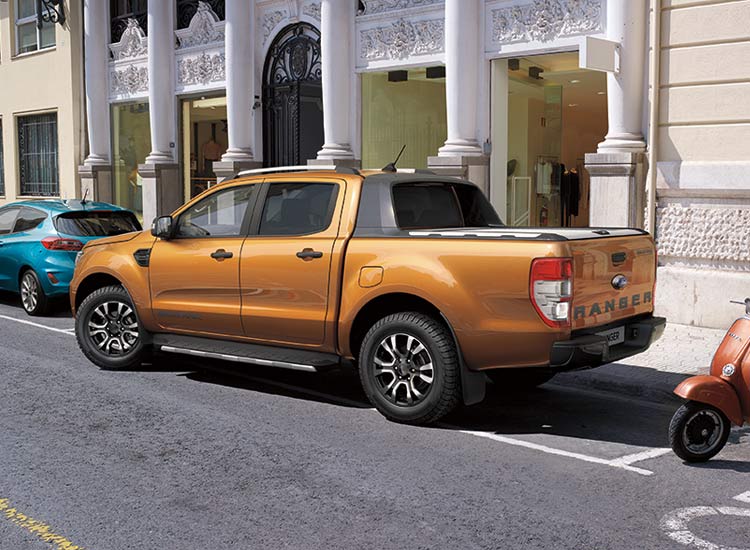 *Vehicle features are not guaranteed and may change with vehicle model-year. Manufacturer vehicle features and options are provided to Avis Car Sales by third parties for informational purposes only based on available data. Check the vehicle for actual features and options.
---
Other Notable Traits of a Ford Ranger

---
Strength/Performance: An all-star performer in the midsize pickup class, the Ford Ranger is impressive when it comes to its turbocharged engine, horsepower, torque, acceleration, and fuel economy.

Technology: When you're looking for a Ford Ranger for sale, you get more than power and good looks-you'll also get high-quality technology features like an easy-to-use infotainment system, 10-speaker sound system, and more advancements to make your drive smoother.

Safety: The Ford Ranger is a safe and reliable truck that's ready for any adventure or everyday commute. With a 4-star safety rating, you'll feel confident in all types of weather and be able to easily navigate roads.

Shop for a Ford Ranger

The Ford Ranger is a comfortable, rugged truck that's equally equipped for a drive around town, towing a trailer, moving furniture, or off-roading. Head to Avis Car Sales to shop our inventory and find yourself a reliable used Ford Ranger for sale.

Great for:
All-terrain driving
City driving
Towing a trailer
Hauling gear

Off-roading
Easy parking
Browse Ford Ranger Models In My Area
---
Common Questions About the Ford Ranger

---
How much is a Ford Ranger?
The price of a Ford Ranger fluctuates depending on the year, mileage, condition, and many other variables. If you're looking for a quality used Ford Ranger for sale, browse our inventory today. It's easy to compare vehicles, check pricing, and find the Ford Ranger that's best for your situation.
How much can a Ford Ranger tow?
A Ford Ranger can tow up to 3,500 lbs. Though smaller than a full-size truck, this midsize truck is known for its ability to handle heavy loads. You can easily tow a camper, boat, jet ski, or a variety of other things behind your Ranger. Trailer sway control gives you the confidence to hit the road and enjoy impressive stability.*
How much does a Ford Ranger weigh?
The Ford Ranger varies in weight from 3,922 to 4,441 lbs, depending on the trim variation and year the model was made. Its weight makes it a great midsize truck for hauling, moving, towing, and off-roading. A Ford Ranger for sale also makes for an ideal vehicle when driving around town or commuting to work.*
Shop Models Similar to the Ford Ranger:
*Due to a constantly changing inventory we cannot guarantee that each similar model will have vehicles in stock. Check back often to see our regularly updated inventory.