Jeep Wrangler Features
From offroading to a removable top, when a Jeep Wrangler Unlimited is for sale, people begin to picture potential adventures. If you're someone who enjoys the outdoors, lives in a snowy area, or likes the boxy look, a Jeep Wrangler may be just what you're looking for.
Common Jeep Wrangler Features*
Fuel economy: 22.0/29.0 mpg City/Hwy
Body: SUV
Seating: 5 seats
Transmission: 8-speed automatic transmission
Drivetrain: Part-time 4-wheel drive
Engine: Intercooled Turbo Premium Unleaded I-4 - 2.0 L/122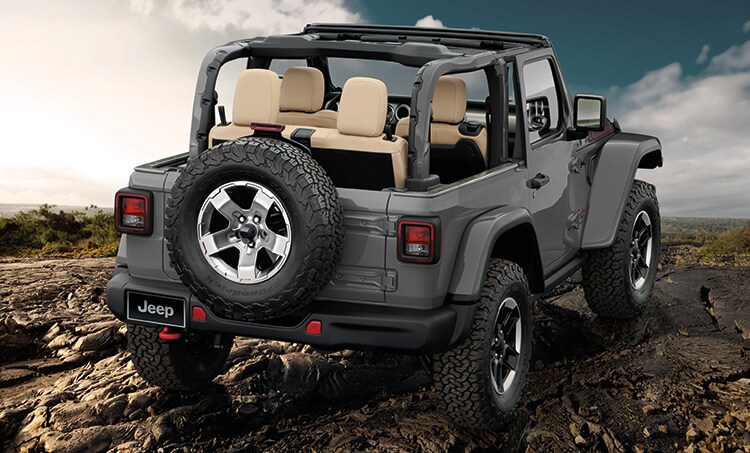 Some Jeep Wranglers Also Have*
Trim: Unlimited Sahara, Unlimited Sahara 4.4, Unlimited Sport, Unlimited Sport 4x4
3-Piece Hardtop
Removable Rear Window
Variable Intermittent Wipers
Deep Tint Sunscreen Windows
Removable 3rd Row Windows
8 Speakers
Audio Streaming Capabilities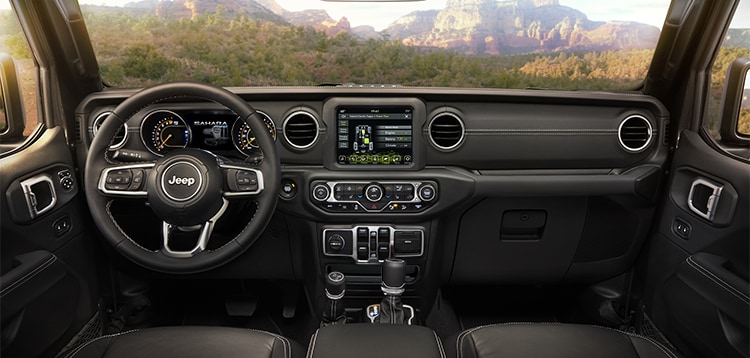 *Vehicle features are not guaranteed and may change with vehicle model-year. Manufacturer vehicle features and options are provided to Avis Car Sales by third parties for informational purposes only based on available data. Check the vehicle for actual features and options.
---
Other Notable Traits of a Jeep Wrangler

---
Off-road capability: Zoom through the city streets or climb rocky mountains with a Jeep Wrangler's 4x4 capabilities. Jeeps are ready for different terrains and offer the clearance for an off-road adventure.

Versitility: From a stylish city vehicle to an outdoors look free of doors and top, the Wrangler takes many forms. The interior also presents a sleek look, combined with durability.

All-weather comfort: A top reason why people look for used Jeep Wranglers unlimited for sale is due to their ability to combat all weather. The vehicle's clearance, in addition to 4x4 driving, makes this model a favorite for year-round weather.

Shop for a Jeep Wrangler

Browse through our inventory and hopefully, you'll find your ideal used Jeep Wrangler for sale. There are very few vehicles that come close to comparison, especially at this price. Shop for your Jeep Wrangler in the Avis Car Sales inventory and take advantage of owning a car that is ready for almost any trip.

Great for:
Plowing through rough terrain
Warm weather
Outdoor adventures
Driving in the snow
Driving in the rain
Browse Jeep Wrangler Models In My Area
---
Common Questions About the Jeep Wrangler

---
How much is a Jeep Wrangler?
The cost of a Jeep Wrangler is dependent upon a few different factors. The miles, condition, year of the model, location, and features or trim of the vehicle all play a large role in the price. See for yourself the prices and specific models available by browsing through the Avis Car Sales Jeep Wrangler inventory.
How much can a Jeep Wrangler tow?
A Jeep Wrangler can tow, on average, 2,000 to 3,500 lbs. The model year can affect the Jeep's towing capabilities. Keep in mind weather conditions, road conditions, and other factors can influence the Jeep's towing performance. Before towing, make sure all items are safely secured, along with the towing hitch being fastened properly.

Shop Models Similar to the Jeep Wrangler:
*Due to a constantly changing inventory we cannot guarantee that each similar model will have vehicles in stock. Check back often to see our regularly updated inventory.